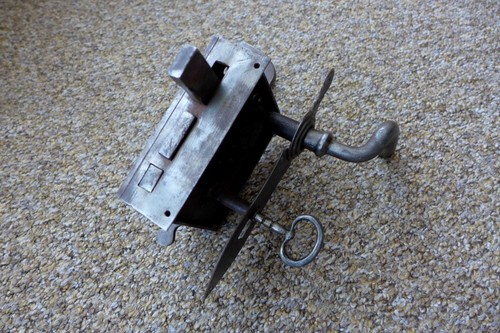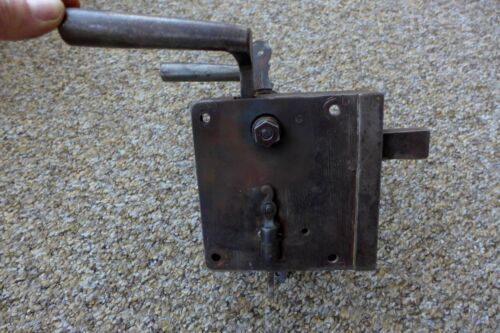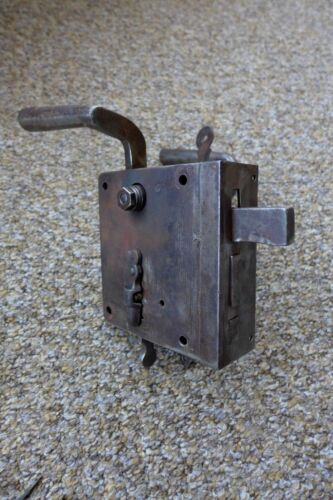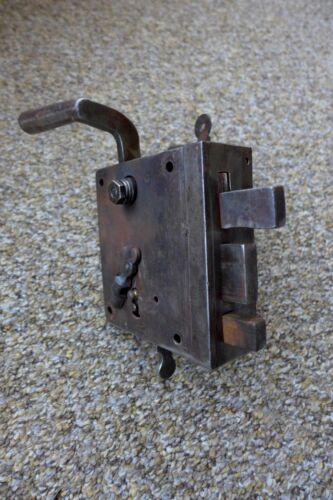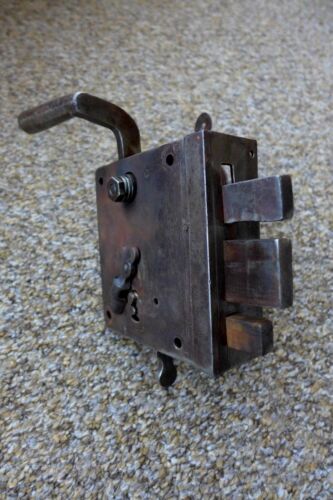 Vintage / antique beautiful metal door lock with key, handle, front door cover, working order. No catch or screws! Sold how you see in the photos.
The size of the lock high 12.5 cm, wide - 3 cm, deep - 12.5 cm, the front cover of the lock wide 4.5 cm, high 12.5 cm.
The size of the decorative cover wide 4.5 cm and high 21.5 cm, the handles is 10.2 cm and 10.5 cm wide.
Please view all the photos to see how the lock is work.
Please view other items available for sale.